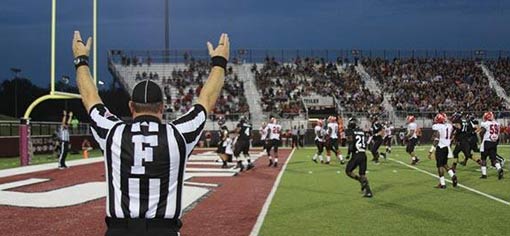 Bidding for the Salukis Blackout Cancer jerseys will begin on Monday, August 14, 2017 and will end on Monday, September 18, 2017 at 8pm CST.  After the auction closes, the top 77 bidders will receive an email confirmation with payment information.  You can also check the website leader board to see if your screen name is listed in the top 77 jerseys.  The winning jerseys will be worn at the Salukis Blackout Cancer game on Saturday, September 30, 2017 at 6 pm vs. Northern Iowa.
Bidding Instructions 
(BIDDING ENDS 9/18/17 at 8PM CST)
To create an account, click "Login & Bid" and complete the registration form.  If you have been a previous bidder, you will need to create a new account.
Please include an email address and phone number where you can be reached during business hours. It is highly recommended to include the name you want on the back of the jersey and the top 5 numbers that you prefer to make the process more efficient.  You can now start bidding.
To increase your bid, login and select "Update Your Bid". You can update it as many times as you want until the auction ends.
If you are planning to bid on more than one jersey you will need to use a different email address and screen name.
Note:  If you have a player on the team, you are not guaranteed their number if a higher bidder chooses that number before you.
Click on the "Login & Bid" button to start bidding.
If you have additional questions, please contact Paula Frisch at 618.457.5200 ext. 67013 or paula.frisch@sih.net.  Thank you for your support!